huawei P9 promotion campaign
Concept & design for the product release campaign of HUAWEI's P9 smart phone to be published on social media channels via photo competition.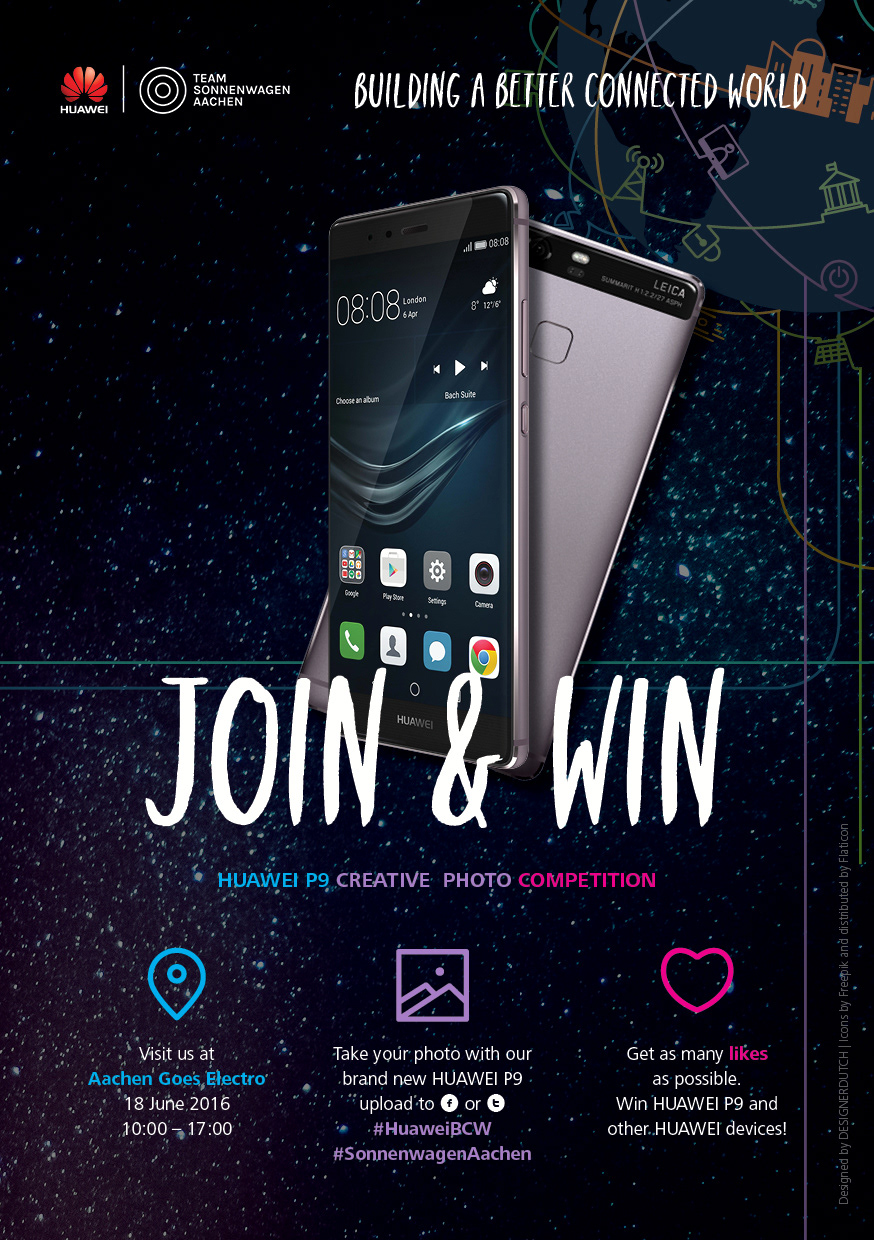 Concept & design
#@&
Photo booth designs below. Background images and foreground illustrations were separate files. The customer had to pose in the photo box and take a selfie with new HUAWEI P9 Leica Dual Camera smart phone.